High Quality Small PCB, Micro PCB For Electronic Devices
ipcb manufactures various kinds of PCBs, including single-layer PCBs, double layer PCBs, multilayer PCBs, high TG FR-4 PCBs, heavy copper PCBs, impedance controlled PCBs, gold finger PCBs, plating gold PCBs, and some other PCBs according to customers' requirements. All of the PCBs are RoHS compliant and environmentally friendly.
ipcb offers advanced PCB manufacturing service meeting requirements of all industries, including Telecommunications; Medical; Military and Defense; Computer and Consumer Electronics; Automotive; LED Lighting, and so on.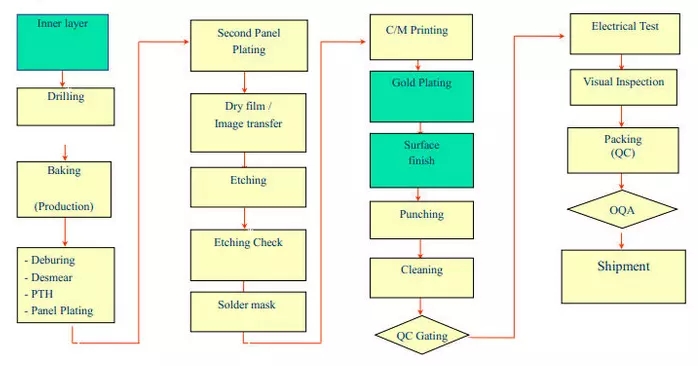 ---
With Our Professional Departments, We Can Offer:
-PCB Design
-PCB Manufacture: PCB file or Gerber file needed
-PCB PCBA SMD SMT Assembly: Bom list needed
-Electronic Design
-Components Procurement
-PCB PCBA Finished Product Test
-Mass-Production
-Reverse Engineering - PCB Copy, PCB Clone, IC Decode
-Prodcution Contract Manufacturing

-NDA - Non-Disclosure Agreement
*For PCB production capability, please connect: Double Multilayers PCB Techanics Capacity
對於PCB技術問題,ipcb提供PCB技术的支持。您也可以在這里索取PCB報價。請聯繫郵箱: sales@ipcb.com
我們會非常迅速地做出回應。