Rogers ad300 series are high frequency PCB materials for antennas.Ad series products combine fluoropolymer resin, specific ceramic filler and glass fiber support material to produce a series of dielectric laminates with low loss, strong mechanical toughness, stable dielectric constant and low PIM.
The difference between Rogers ad300d and Rogers ad300c is the difference between dielectric constant and standard thickness. Ad300a is the second generation product. Compared with ad300c, there are some differences in DK, DF, CTE and tcdk. The characteristic comparison diagram is as follows: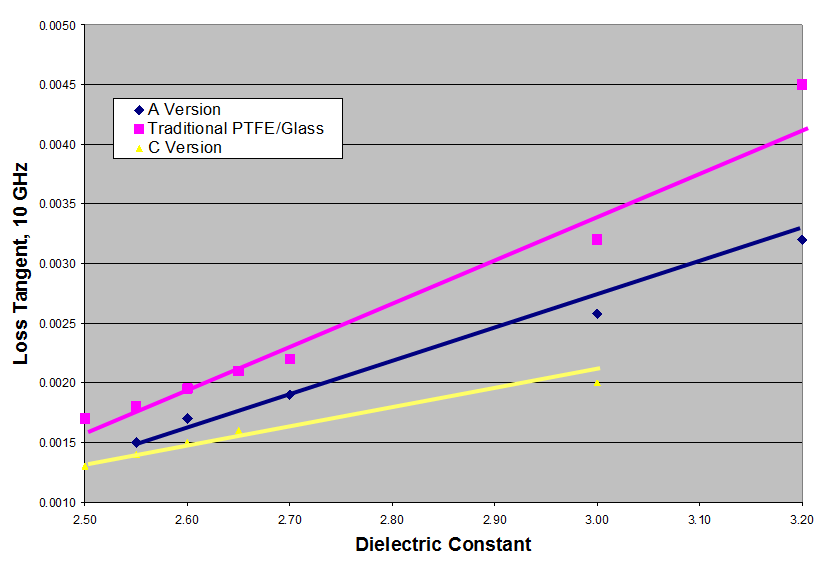 Product features
Strictly controlled dielectric constant (ad250c ± 0.04, ad255c, ad260a ± 0.04)
Low loss tangent at communication frequency (0.0014 at 10GHz)
The thermal conductivity is higher than that of traditional PTFE / glass fiber
The dielectric constant can be kept stable in a wide range of frequency and temperature
Reverse processing copper foil and im series copper foil have high peel strength and can be provided as conventional materials
advantage
A, High consistency of antenna performance. B, Low insertion loss and high antenna efficiency. C, Increased power capacity D, The performance of each frequency band is stable, and it is not sensitive to the weather E, PIM values as low as - 165dbc.
Typical applications
PCB for feed network of base station antenna and distributed antenna, Commercial antenna, Digital audio broadcasting (DAB), Patch antenna (GNSS, GPS, SDAR)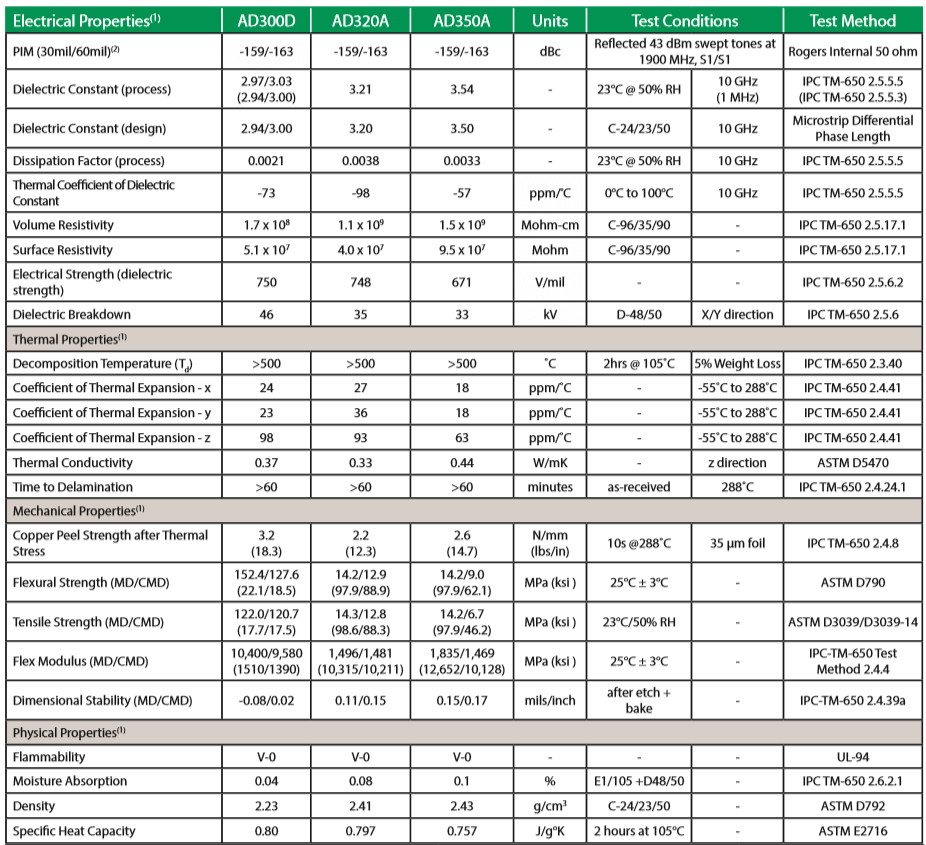 AD300D,AD320A,AD350A Specification
If you need microwave high frequency PCB, click here high frequency PCB.