ITEQ IT-150GS is a medium Tg (TG>150°C by DSC), halogen free multifunctional epoxy and middle loss material with high thermal reliability (18L/less than 100mil) and CAF resistance. This green material is designed for server application, especially for low cost solution.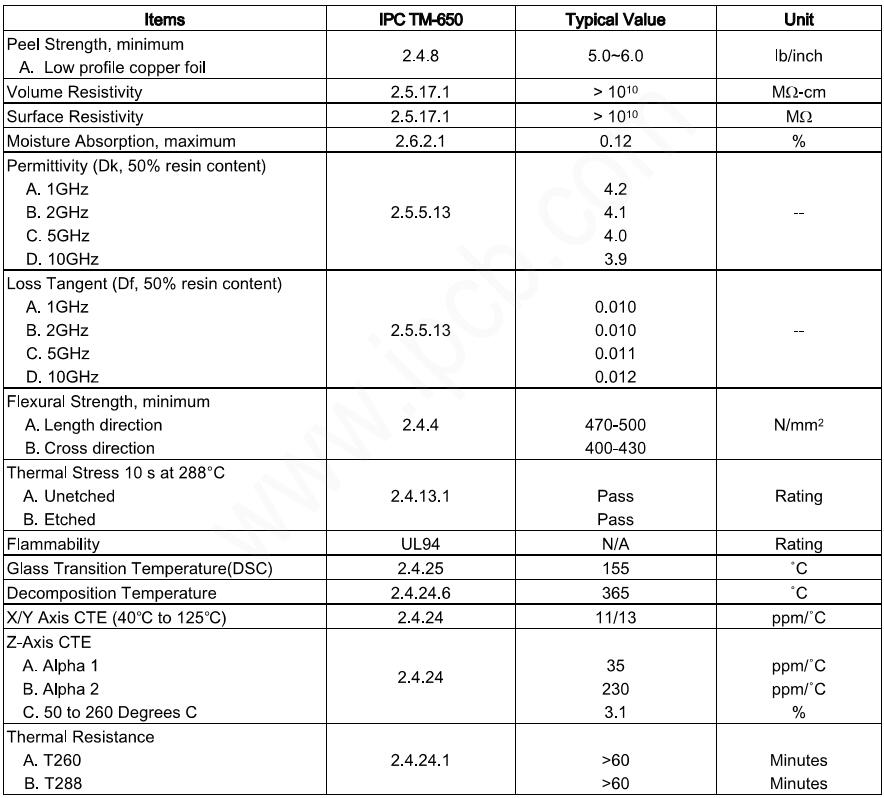 ITEQ IT-150GS medium Tg PCB and halogen free PCB(HF PCB)
Application
Server/Storage/Switch
Routers
Telecom
Base station
Key Features
halogen free PCB, Medium-Tg PCB(>150oC)
Middle loss
Compatible with FR-4 processes
High thermal & CAF resistance reliability
Environmental friendly materials
What is halogen free substrate
According to jpca-es-01-2003 standard: the copper clad laminate with chlorine (C1) and bromine (BR) content less than 0.09% wt (weight ratio) is defined as halogen-free copper clad laminate. (at the same time, total CI + br ≤ 0.15% [1500ppm])
Halogen free; halogen-free; halogen-free Bai; halogen-free additive (halogen-free)
1) Halogen is a nonmetal element of group VII a, which includes fluorine, chlorine, bromine, iodine and astatine. Among them, astatine is a radioactive element, and the halogen commonly referred to is fluorine, chlorine, bromine and Dao iodine. Halogen compounds are often used as flame retardants: PBB, PBDE, TBBP-A, PCB, hexabromododecane, tribromophenol, short chain chlorinated paraffin, etc., which are used in electronic components and materials, product shells, plastics, etc. This kind of flame retardant can not be recycled, and will release harmful substances in the process of combustion and heating, threatening the health of human body, the environment and the next generation.
2) Halogen free requirements:
At present, different products have different limit standards for non halogenation requirements
If there is no halogenated wire and cable, the halogen index is: all halogen values ≤ 50ppm
(according to regulation prEN 14582); the content of hydrogen halide gas produced after combustion is less than 100ppm
(according to the regulation en 5067-2-1); the pH value of hydrogen halide gas generated after combustion is dissolved in water ≥ 4.3 (weak acidity)
(according to the regulation en-5 0267-2-2); the light transmittance of the product after burning in a closed container is greater than or equal to 60%
(according to regulation IEC 61249-2-21); requirements are as follows: chlorine < 900 ppm; bromine < 900 ppm; total halogen < 1500 ppm