Printed circuit board (PCB) is supplier of electrical connections for electronic components.
The development of PCB has a history of more than 100 years. Its design is mainly layout design. The main advantage of using PCB is to greatly reduce wiring and assembly errors. PCB manufacturer improves automation level and production labor productivity.
According to the number of circuit layers, PCB manufacturer divides PCB into single-sided PCB, double-sided PCB and Multilayer PCB.
Before the appearance of PCB, the interconnection of electronic components was based on the direct connection of wires to form a complete circuit. With the promotion of PCB manufacturer, at present, printed circuit board has become the absolute dominant position in the electronic industry.
In the past decade, PCB manufacturing industry has developed rapidly. With the rapid development of electronic products, the price war of PCB manufacturer has changed the structure of supply chain. China's PCB manufacturer has the advantages of industrial layout, cost and market, and has become the most important PCB manufacturer in the world.
iPcb Circuits Limited(iPcb®) is a PCB manufacturer focus on the R&D and production of precision PCB prototype. iPcb independently developed the first PCB Automatic Quotation System(PAQS) in the industry, which automatically connected ipcb's PCB factory to realize intelligent service and PCB prototype rapid fabrication. ipcb's ultimate goal is to build an Internet + industry 4.0 intelligent PCB factory cluster to provide professional PCB technology and PCB prototype fabrication services for customers. ipcb is a famous PCB manufacturer in China.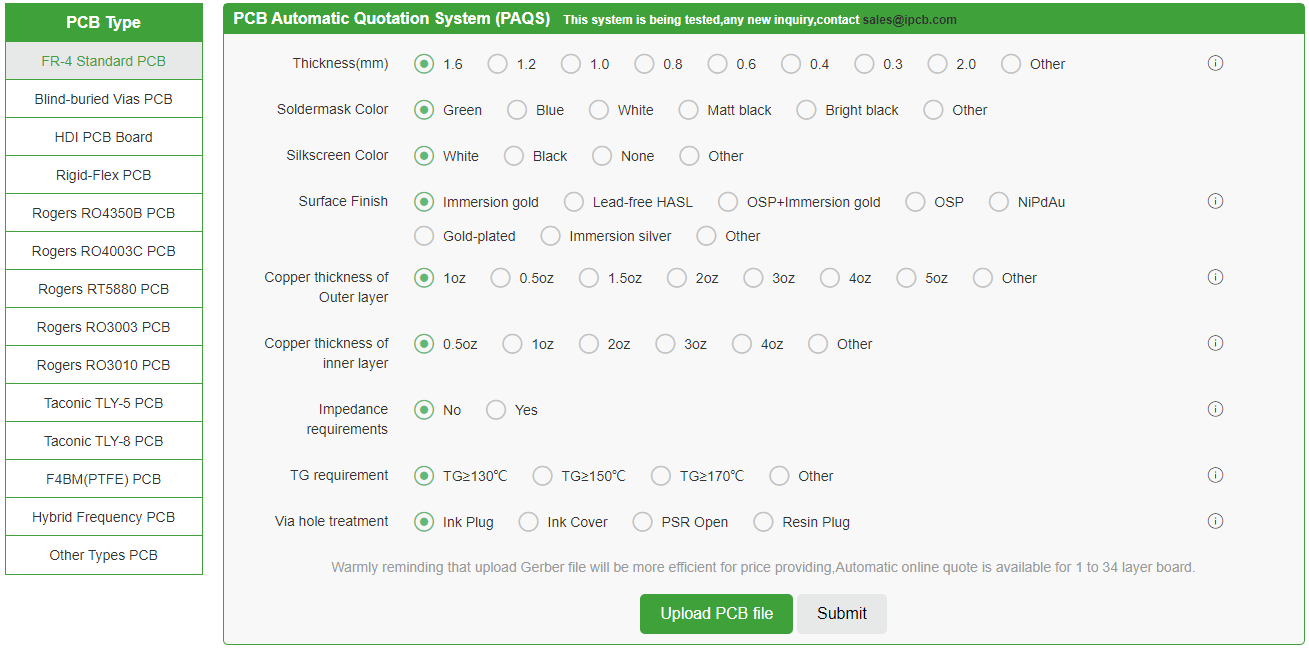 PCB Automatic Quotation System (PAQS)
As a PCB manufacturer, ipcb has professional PCB production equipment, and is continuously upgrading PCB production equipment with higher and higher automation, keep improving to make ipcb an efficient PCB manufacturer.
Clean PCB production environment is the basic requirement of PCB manufacturer. ipcb attaches importance to the role of 5S in PCB production.
High difficulty PCB, fast delivery PCB and high quality PCB are the main direction of ipcb!
ipcb is a high-precision and high-quality PCB manufacturer, such as: high-frequency impedance PCB, HDI PCB, R-F PCB, buried blind hole PCB, high-level PCB, mixed PCB, etc. we are good at PCB manufacturing.
iPcb is a PCB manufacturer, For pcb technical problems, ipcb knowledgeable support team is here to help you with every step. You can request pcb quotation here. Please contact E-mail sales@ipcb.com